American Tobacco Campus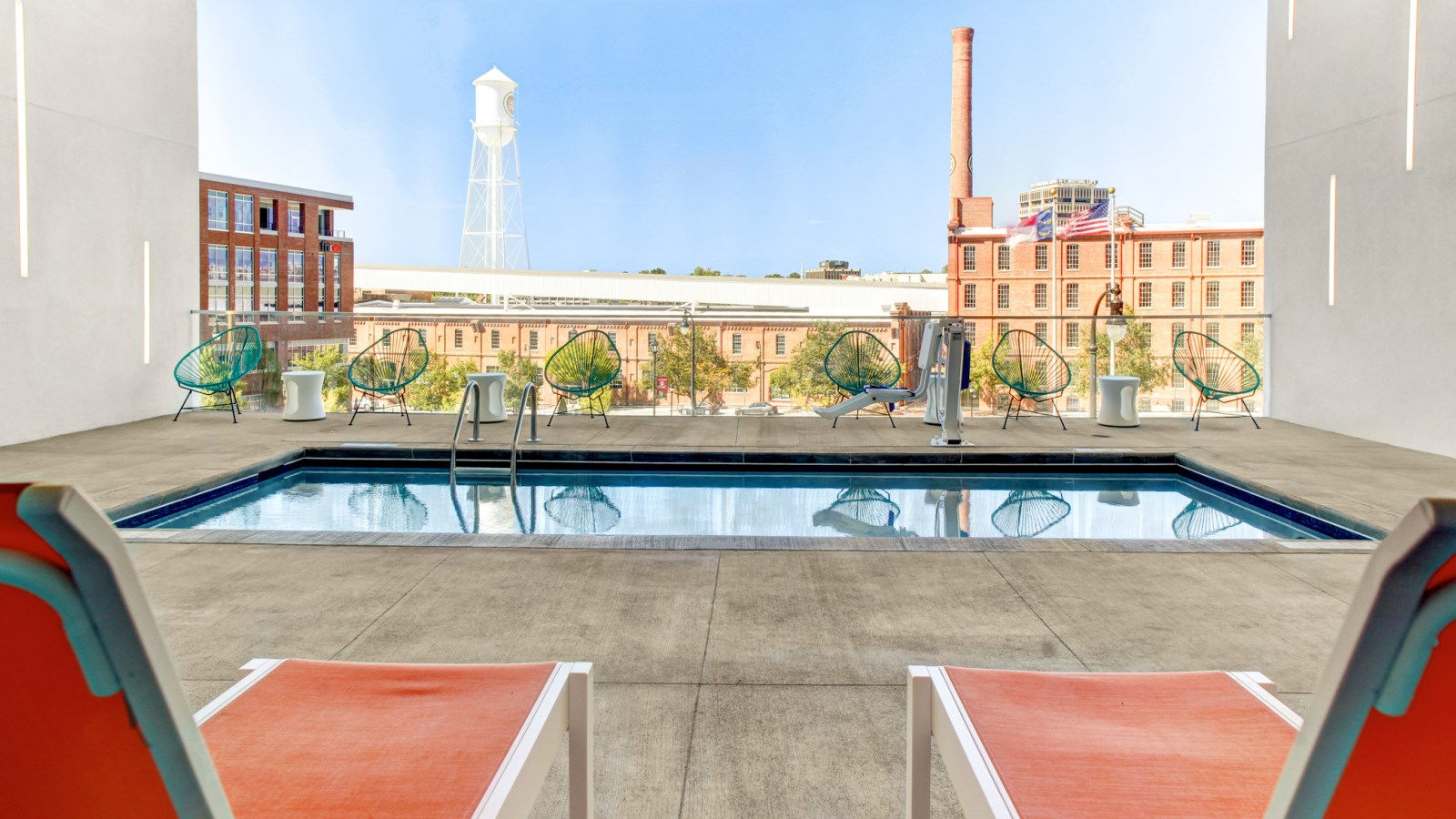 Aloft Durham Downtown is located with the historic American Tobacco Campus. With humble beginnings in the 1870s, the American Tobacco Company grew into one of America's greatest companies of the era. Durham was home to American Tobacco Company's Lucky Strike factory, which was in operation from 1874 to the 1950s. In 2004, the site was revitalized as a part of the greater Durham urban renewal project, and the factory reopened as the American Tobacco Campus entertainment district.
The ATC is now home to a number of restaurants ranging in tastes including Cuban, barbeque, and international cuisine at the student-run restaurant of the Art Institute of Raleigh-Durham. In addition to great dining, the American Tobacco Campus hosts a wide variety of events throughout the year at the Durham Bulls Athletic Park, Durham Performing Arts Center, and outdoor venues. See what's going on during your stay>
Be sure and get a photo of the famous Lucky Strike smokestack during your stay, and enjoy free music at The Stack every Thursday night.
Aloft Durham Downtown's great location provides easy access to the best of the American Tobacco Campus. Explore more>